Boy, you can see anything at Waffle House after Midnight as I'm sure Doug Roberts can vouch for that since he was a law dawg.
I remember getting a call one night in Sharonville Ohio of a Drunk passed out at the counter. Common occurrence but this Guy was Face Forward in his Eggs over easy.
After the Hank Williams Jr. Show we stopped in for breakfast and lo and behold who was there but ELVIS. He was quiet the Star as the whole place was full of drunken Hank Jr. Fans.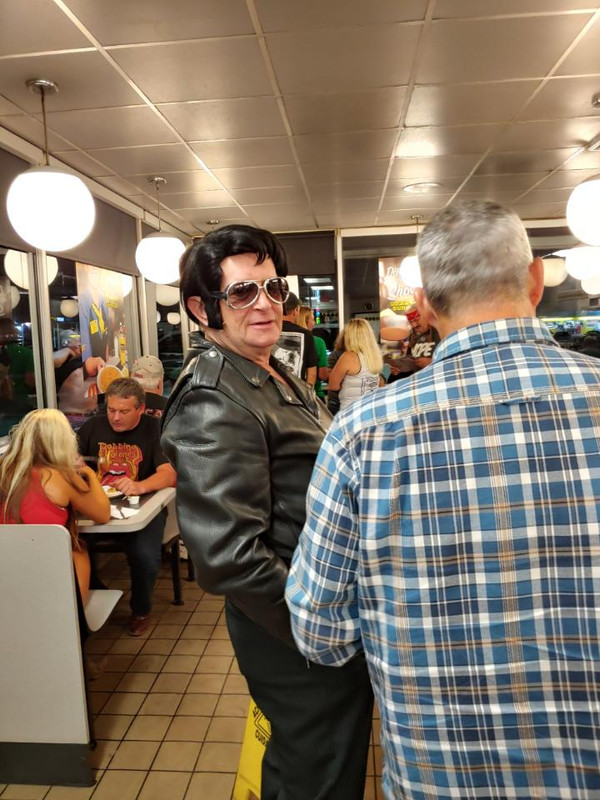 It was an eventful night as we saw Skruske at the Hank Jr. Show with a Hot Blonde hanging on his elbow.
I hope DD doesn't see the green page today.