Here are the photos that go with Donnie's story about whacking a deer with his crossbow. The tale -- can't call it a tall tale, cause it's Donnie -- is in this week's Hump Day morning post.
Here's the first -- and last -- shot:
And here's another angle: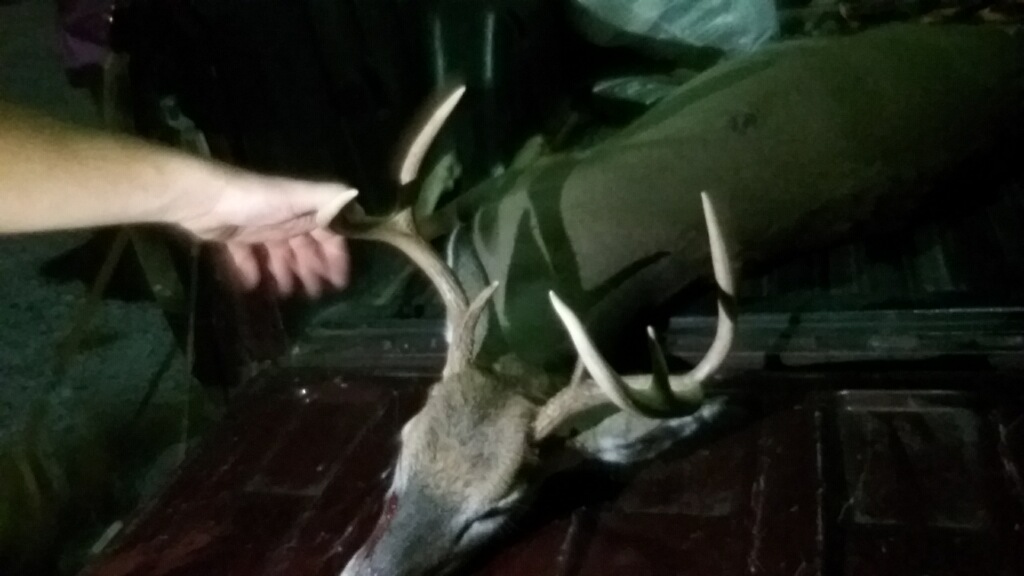 I realize the deer is dead, Donnie, and you're one up on me this fall. However, if your bro VolDoc sees where you hit this deer, he's liable to require you to take some remedial training at the Moonshine Mountain School for Bent Bowmen.