Terry Balding and his lovely wife from Sun Prarie, Wisconsin arrived at the Dome Monday night and spent Tuesday with Shayne and I up on Rocky Top (2080 yd) and at the 1400 yard line over lookin the DOME. His wife Debbie won Female Shooter of the year one year also. Just the latest two Nationals winners to shoot the DOME.
Winds were a steady 15 to 20 mph Tuesday with clear skies. Temp rose from 28 early up to 52 by afternoon. Terry had never shot past 1000 yards and like many others making there first trip to 2000 yd line he did not have enough MOA in his scope setup to reach 2000, and then disappointedly a little short even at 1428 yds but at 1400 he was able to reach 1428 using his mil-lines.
We started at 2080 yds with my Cheytac. Conditions are best for seeing splash when it is overcast but we worked with the crystal clear skies as the temps in the 50's make it comfortable even in the high winds.
First video is a white out but you can see the 3 splashes in the shadow of the cedar tree on the right side toward tip of shadow. First two shot were fired to see how she would group in the wind. And they were very close to each other. On the third shot I dialed it in and the splash is not as easy to see but watch closely and you will see it.
3 splashes
https://youtu.be/tpuYp-UWWHY
Gallon milk jug is plainly visible on this video. I turn the Cheytac over to Terry for the final two shots. Watch splash at top of jug
Winds were gusting 15 to 20 mph.
https://youtu.be/mQ8vEaJzkaY
We only took 10 rounds up there.
Terry pointing to the hill that is Rocky Top
Me pointing to the hill top we shot from with one finger and the other two fingers indication 2 K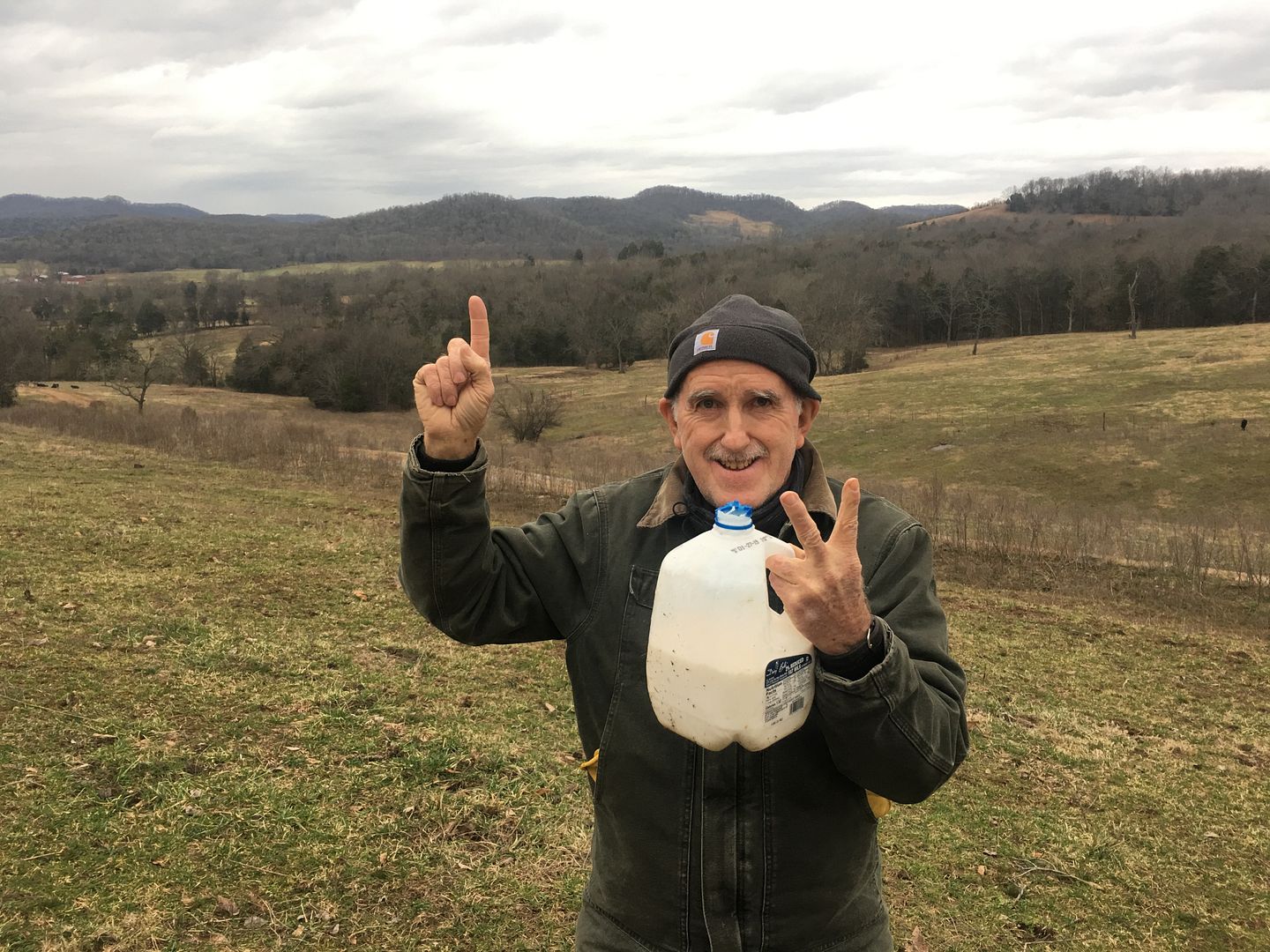 No AGENDA intended