Discussion Starter
·
#1
·
After driving out west last month to shoot prairie dogs I started feeling guilty about not giving the 6mmAR a chance to prove itself on varmints. My 6XC was knocking them dead so that's mainly what we shot. I didn't break out the 6AR until the last few minutes of the last day and then only shot it at various targets scattered around the dog town.
Last Friday I hit the range to make sure the rifle was properly sighted in.....Nope, it wasn't.....had to make a few adjustment as you can see in the pic.....then I shot the 5 shot group in the upper right target....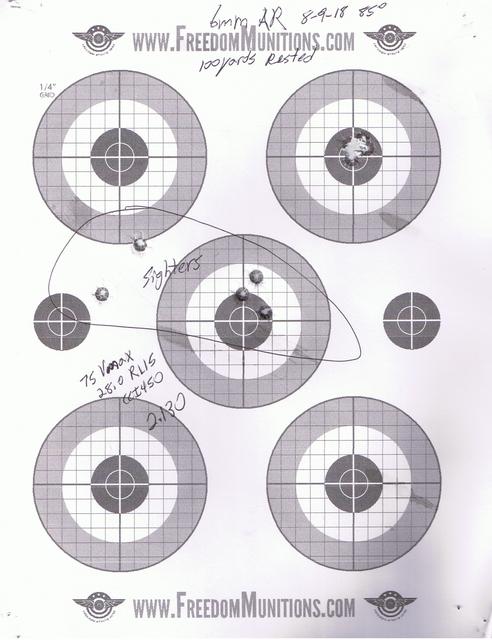 The results speak for themselves. Not bad shooting off the back of a pickup.
I started out hoping that the rifle would shoot the heavy bullets well but the more I shoot it the more it's telling me that in spite of a 1-8 twist the lighter bullets are going to be the way to go accuracy wise. Which is fine by me the more I think about it. That little case isn't even going to come close to what my 6XC can do but if I shoot the lighter bullets at a higher velocity I'll still have a great 300-400 yard rifle.