I will try to call him before Christmas is over. I talked to him earlier this year and he was still living at home by himself. He is still able to shoot his Sunday morning rimfire match with his buddies. The shoot aspirin at 100 yards.
Tom shoots a Rem 40-x 22 LR. He wins often
Tom shot the best 1,000 yard group at the DOME a few years back with his
6 BR Rem 700. He came down from Wisconsin and stayed 3 days and never left the 1,000 yard line.
Like a young kid at Christmas.
His 1000 yard 3 shot group was 2.5 inches
He was very proud of it.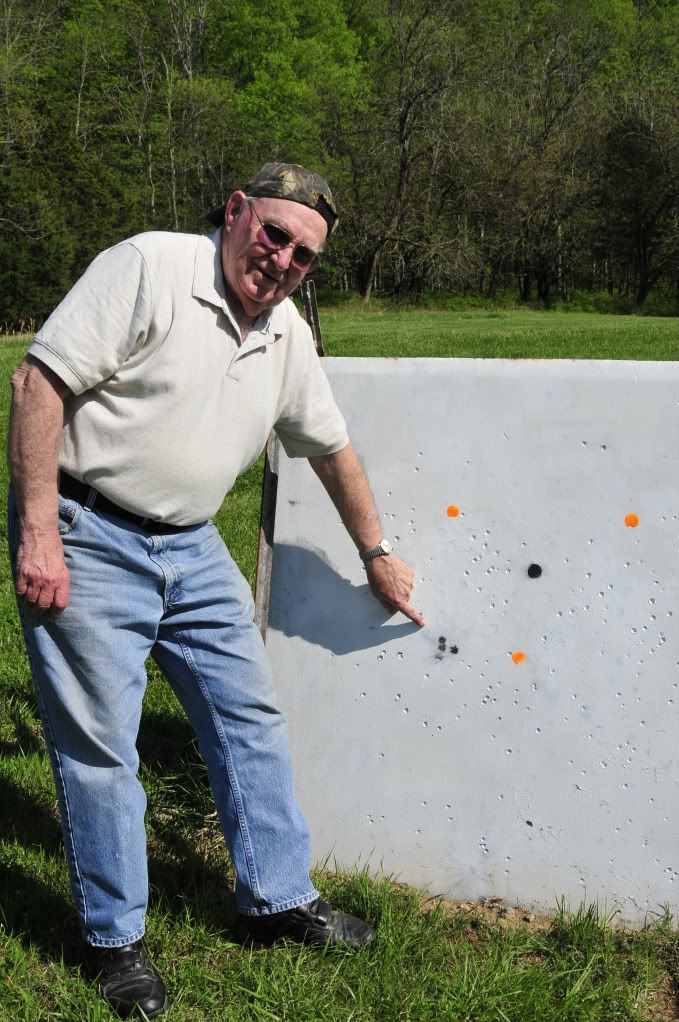 Then he came down to the Rebal Gray Classic and in only a few shots vaporized a 800 yard EGG. He had a smile on his face he could not get rid of the rest of the week.
Tom with his first 800 yard OLE CHUCKIE