Bart of BARTS CUSTOM BULLETS visited the DOME Friday evening. Not enough time to shoot anything but 800 yd. He brought the rifle that he shot the world record group with last summer in Memphis. 5 shots touching @ 0.3211 inch.
Bart took 2 sighters and his first shot on a 800 yard EGG was a kill shot. Second shot dropped the second egg.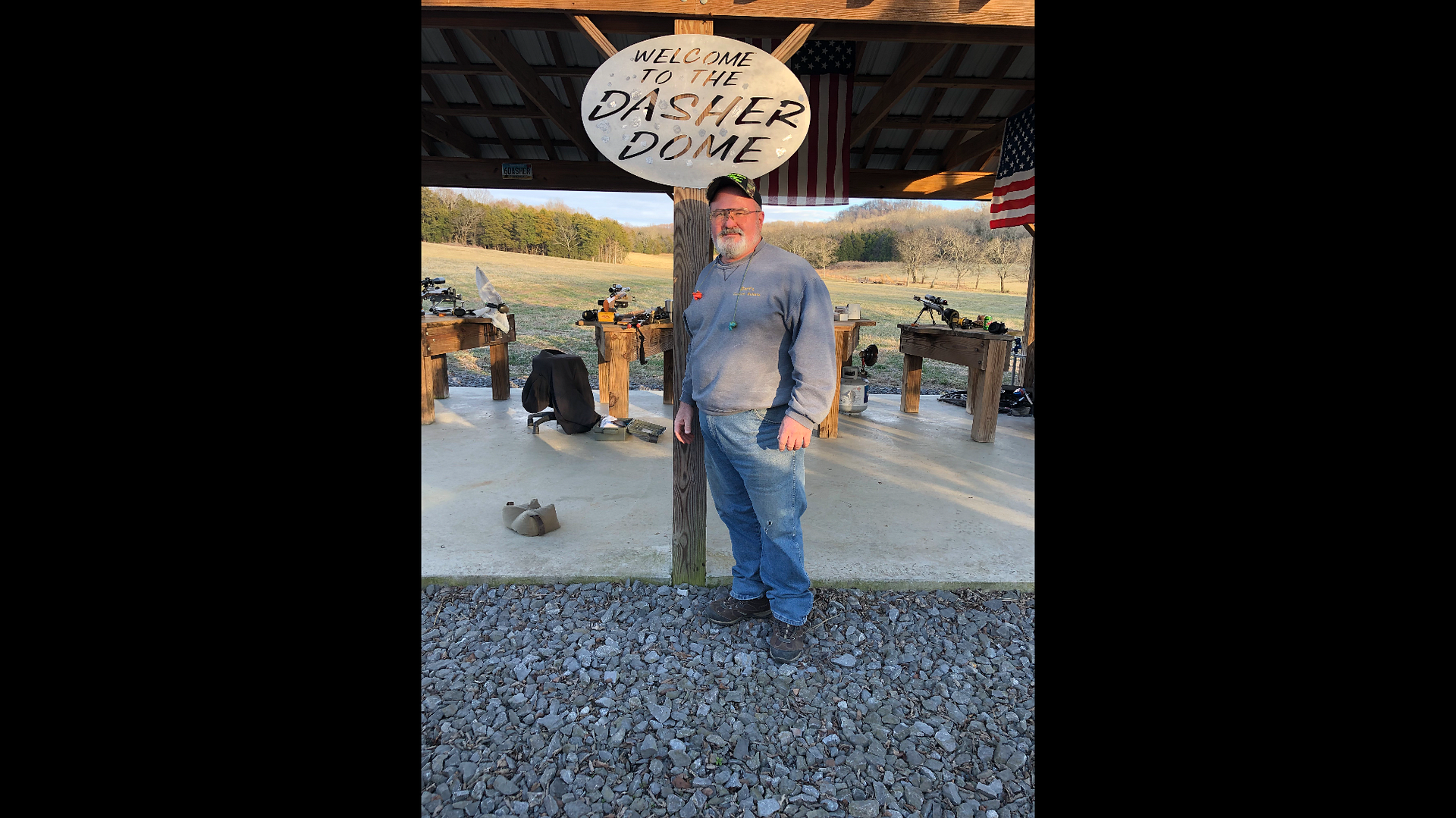 I went to 800 yd. line and hung another couple of eggs. This time Lee Pettross a PRS shooter with a 6 XC took out a egg after a few shots. Then I told Bart to jump back in the ring and start shooting at the second egg still hanging. They went round robin and after 4 or 5 shots Bart dropped anther 800 EGG.
Bart is a young looking man
The same gun shot in the Record match, but different Scope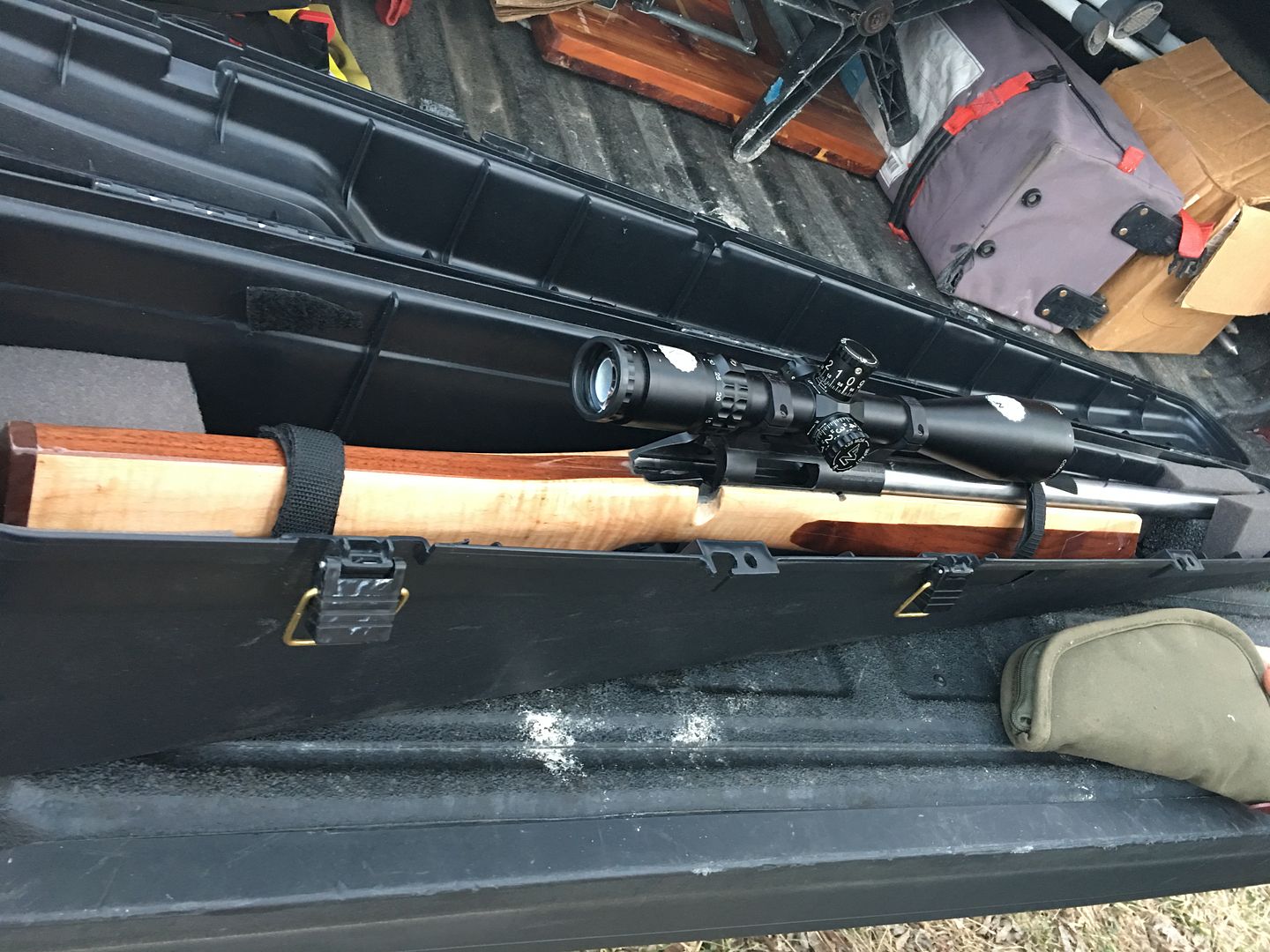 The record group in the 10 ring at 2:00 o'clock