Someone hit this thing last night during the driving rainstorm I suppose.
I had not seen any beaver or evidence of beaver around here for about 15 years. My now deceased neighbor
didn't like them and had them all trapped out.
This was a big one and had an old injury to his tail which had healed over.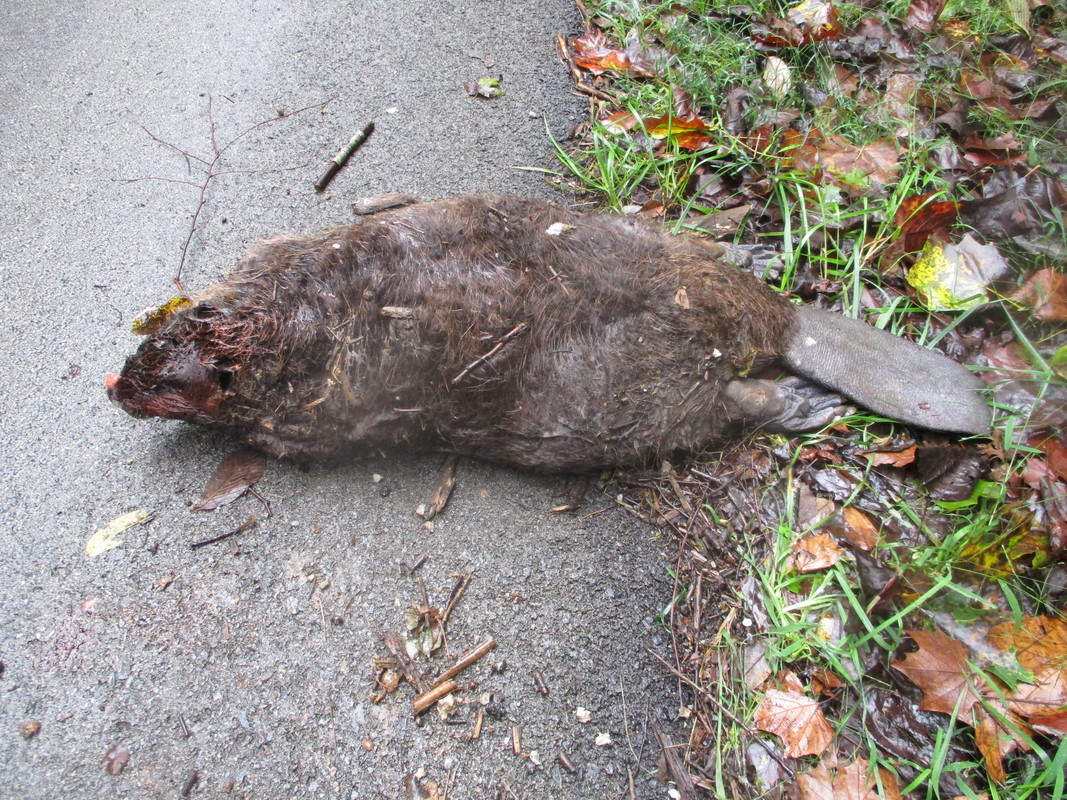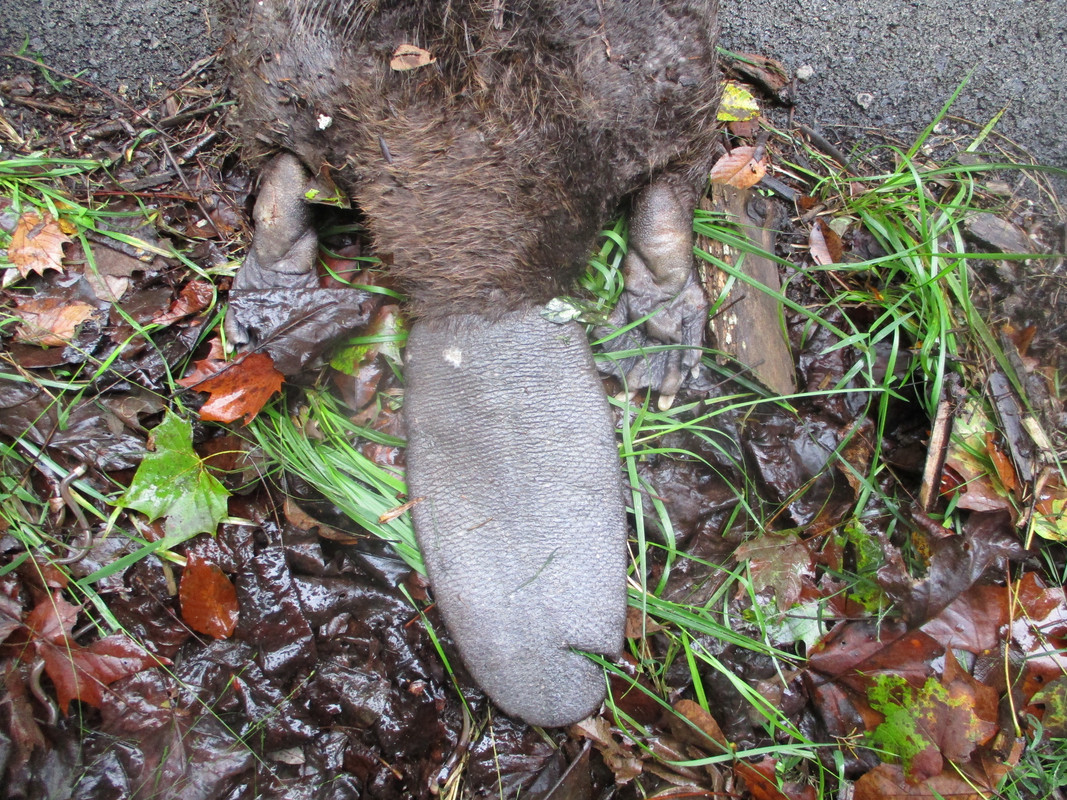 what's the Cat got to do with it? Nothing.