Located in the Smokey Mountains near Gatlinburg on Tn. / Nc. border.
Highest elevation in Tennessee.
We left Gatlinburg around noon and started the 20 mile climb. At the last red light in town traffic was stopped by a bear cub up high in a tree. The crowd lingered I am sure until Momma bear came back to get baby bear. He was about the size of a large raccon.
Newfoundland Gap was on the route 7 miles from the DOME.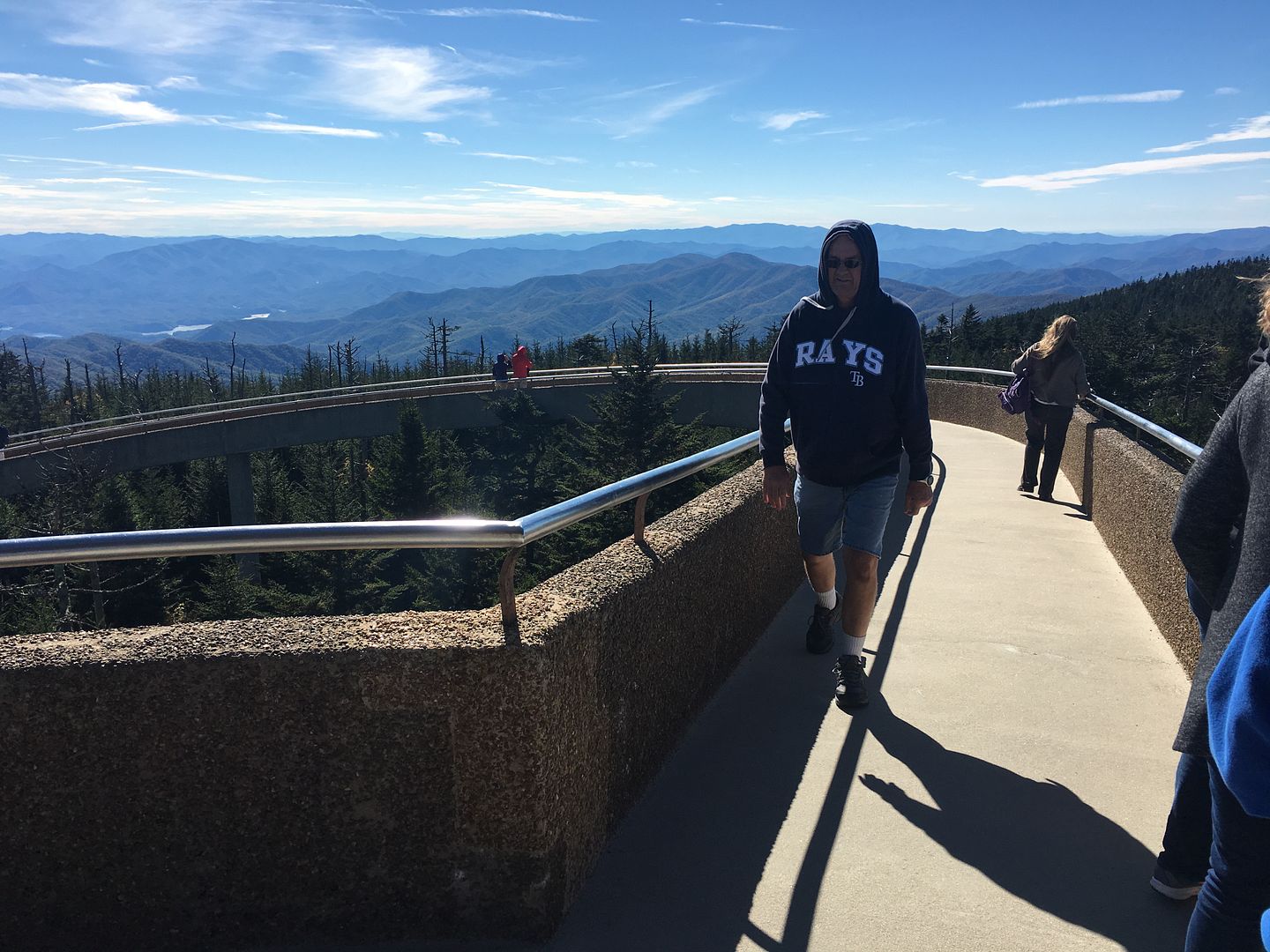 Hello George and King Richard S.