Discussion Starter
·
#1
·
Got a hold of some new ground that see's 0 calling pressure and was rewarded with a few coyotes. The nights were below 0 and the days were in the 20's. Mostly used the overpriced Foxpro (according to VARminator). Coyotes came in fairly hard and each stand started with a couple of howls and then going to a distress sound. Didn't have any response to the vocalizations though. So lets go hunting......
First stand had this male come in hard and couldnt get him stopped. coyote turned and got him with a gut shot on the way out. Had to put another round in him to finish the job. Weighed in the mid 30's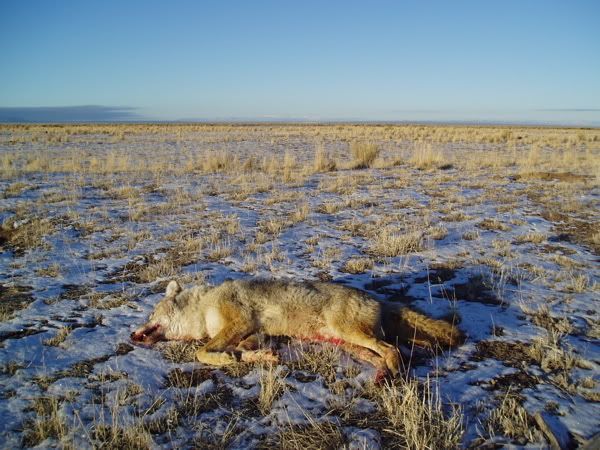 In this stand, i set the caller in the middle of a dryed up stock pond and sat in a little pocket of sage on one side. I had heavy sage all around and was hoping to bring one out in the open for a shot. 8 minutes into the set using lightning Jack I saw a flash of white out in the sage. I turned the caller off and here he came out of the sage and heading right towwards me down wind of the caller. I was watching him through the scope and put my finger on the trigger and was waiting for the right time to shoot when the gun when off. luckily I nailed him in the chest but because of a poor shot had to put another one in him.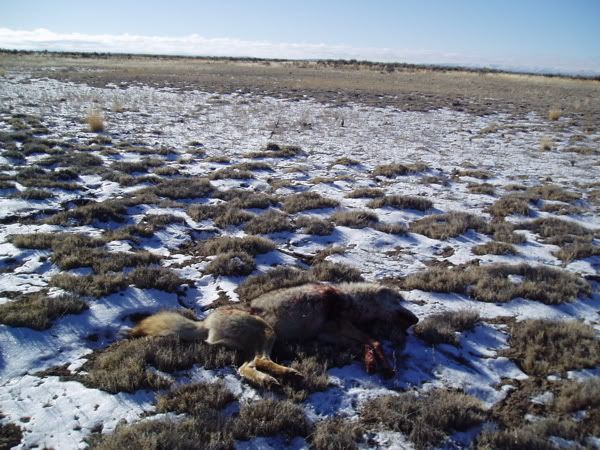 About a mile away set up on the edge of some sage and had this yearling pup come in from behind and to the right of me. he got out to the caller and a bark stopped him, but behind a clump of rabbit brush. Took the shot and down he went.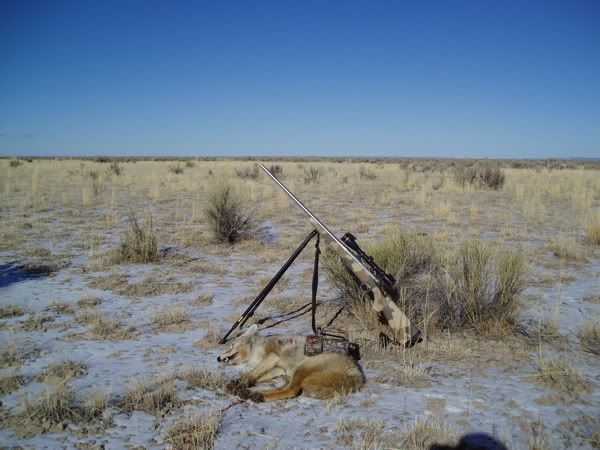 In this stand I was pretty much in the open but had some heavy rabbit brush i was calling towards. This male came from downwind with his nose in the air. A nice chest shot at 100 yards took this ole guy. He had a partner 800 yards behind him but couldnt get him to commit and after some warning barks i decided to collect my prize.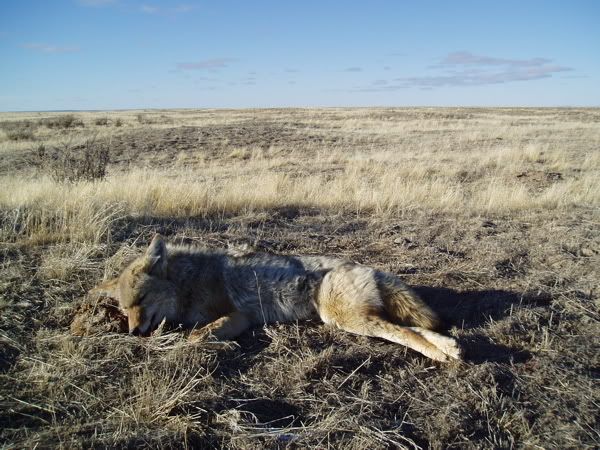 Had missed a coyote on the stand before this one and had my head hanging low because of a poor shot decision I should have never made, so i was looking at redeaming myself. Well the coyote gods must have felt sorry for me because not 3 minutes into my last stand of the day this very old male came in fast and stopped at 70 yards out.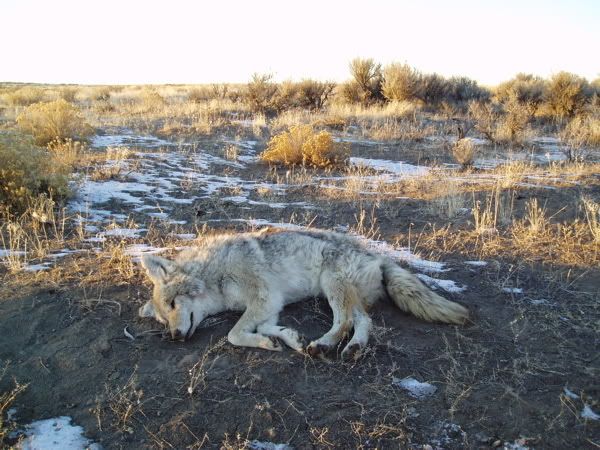 It was a great day to be out and enjoyed the new ground as my coyote season is slowly coming to and end.....Brian