Pretty rough looking Coyote I got today with my AR 15 that rides on my Polaris Ranger. It was in a freshly bushogged field looking around for food, I whipped out my Rifle and disposed of him.
No matter how many Rifles you own....If you ain't got one with You....
You ain"t got No Rifles......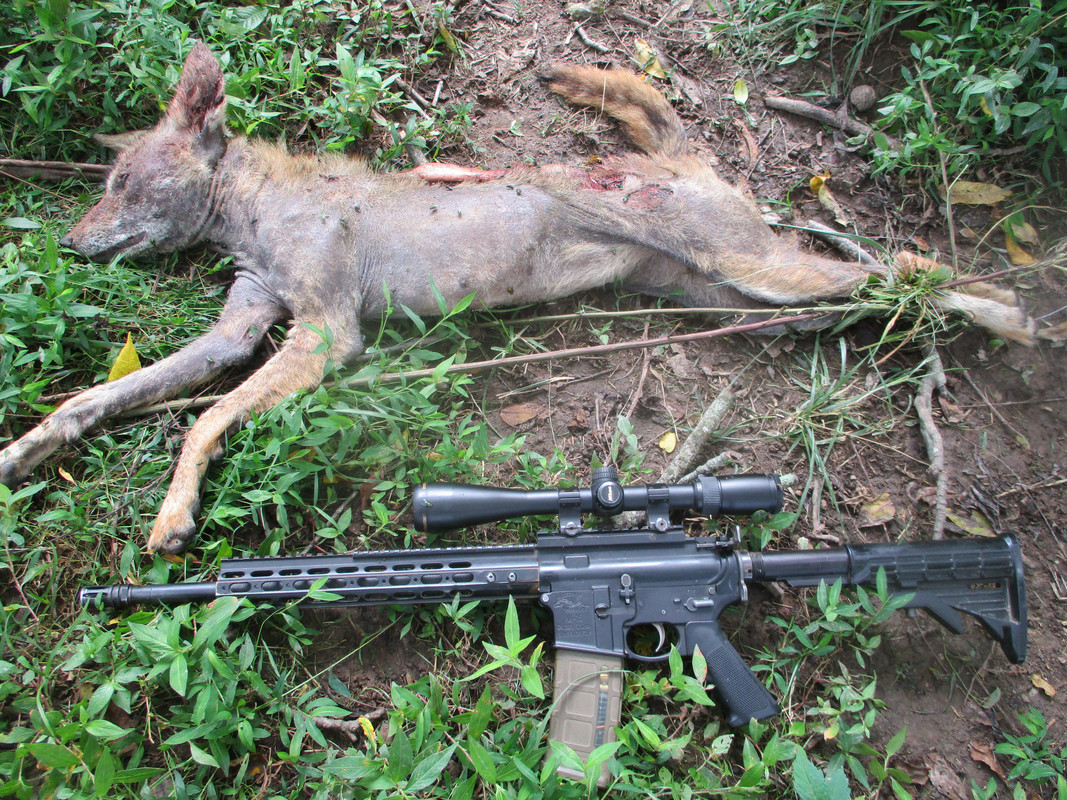 Check out his TAIL....Its got HAIR on it.
And SKRUSKE.....The reason that Rifle looks so clean is it got Rained on Today.