Discussion Starter
·
#1
·
Holiday vacation for the rugrat...I mean the young lady of the house so we went prairie doggin.My 13year old daughter thinks prairie dogs are too cute to shoot and the little buggers are REAL spookie this time of year.Need to fix the exhaust on truck too as it makes way too much noise for effective driveby shooting.
No problem!! RABBITS IS STUPID and plentiful
She wasn't too impressed with shooting the cute little bunny rabbits either but got used to it.
Got the first one with the little Winchester22lr,its got an old Weaver fine dot 3-9 on it that works good for anything stupid enough to be within 100yards and this one was.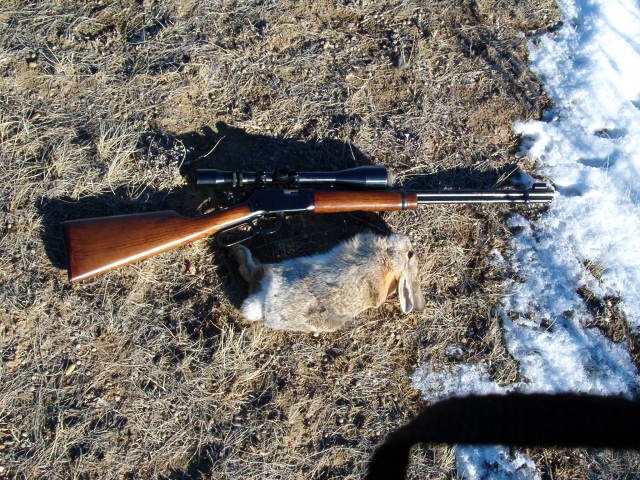 Had some different shells to try out for the 17HMR,Amanda had fun getting use to the Winchester.When I went to sighting in the new 223AI barrel for the Savage(it shoots good but feeds BAD) she gave the 17HMR a try and got one.We ended up with a couple of prairie dogs and a few rabbits for the pot,Moma wasnt too impressed with cooking rabbit but thats whats fer supper tomarrow night!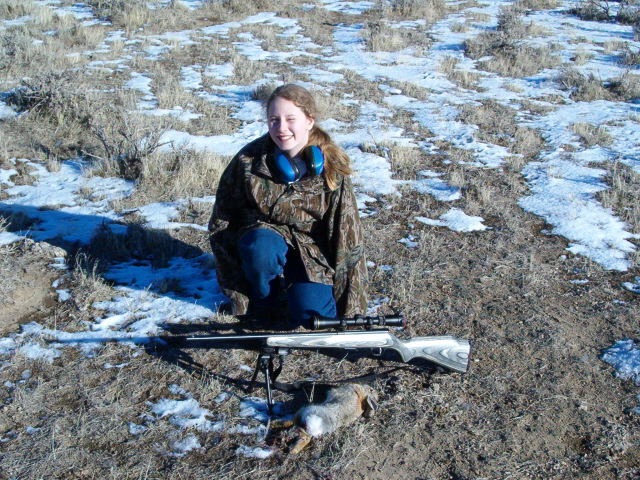 Was gona stick around and try to call a coyote but Amanda had skating @ 5AM this morning and we were both a little tired after all that fresh air.Leg did alright today but the shoulder is like trying to learn to shoot all over again.
Luckily that storm that dumped on Denver missed us completely=it was sunny all day today.The brother in law who lives in Aurora wasn't so lucky,better him than me.Pic is of their dog trying to get through the new snow.Their still digging out.