With crappie of course.
. Rough work week. Long hours at both jobs and it's not over yet. Still have to work tomorrow at the gun shop and cover a gun bingo Sunday. About 3pm today I figured I had enough. Left and stopped by the gunship for my paycheck. It was a beautiful day, sunny and 75°. Seeing the fishing stuff I had an idea. Sue didn't get off until 5:30 and I had about an hour to kill. Hurried home and grabbed a rod and some tackle, jumped on the 4 wheeler and ran down the road to the neighbor's pond.
First cast with a beetlespin topped with a twister tail.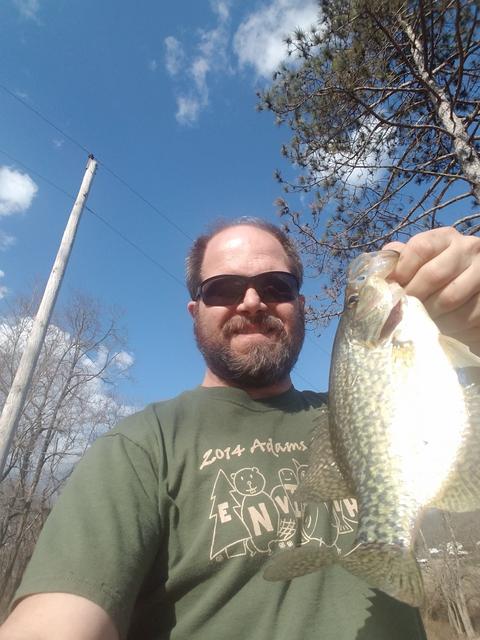 A short storm rolled in while I was there, but I took cover under a pine tree and it quickly passed. Ended up with four nice crappie and a small bass in about an hour.
Here's a few more.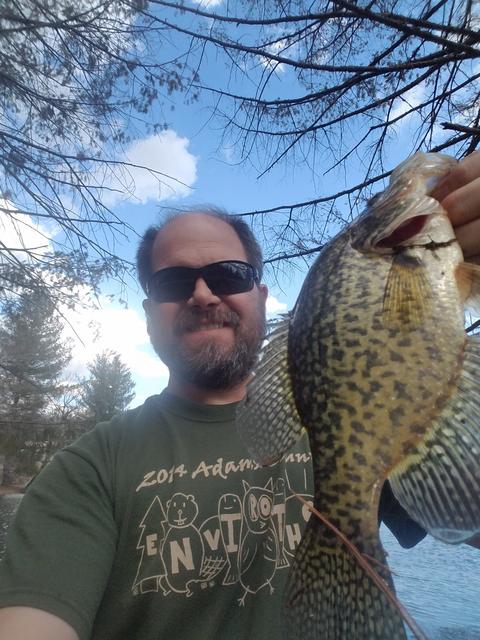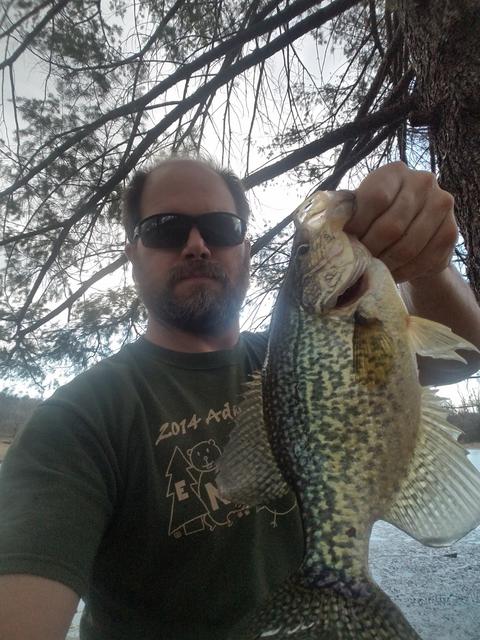 Threw them back for another day. I know...they are dang good to eat. LOL