Discussion Starter
·
#1
·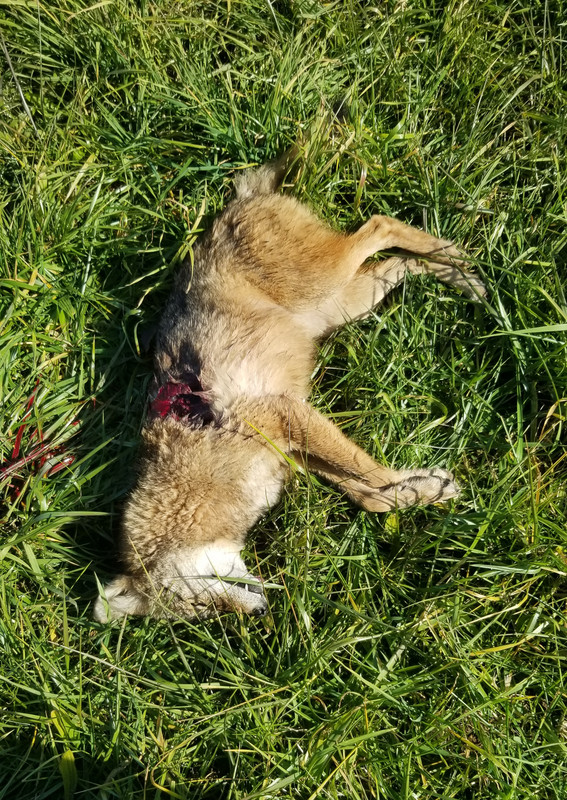 Every time you go ater Coyotes at Night; something odd happens.
Otis the Cat has been MIA for 4 days, so They may have finally got him. Sorry to say.
I went over there about 9 pm and Spotted Eyes a couple hundred yards away, for maybe 1 seconds. Coyote just blew out and never looked back like they usually do. Hung around about an hour and nothing showed up except Sprinkles. I was hunting out of my Geo, but it cut the range down to about 50 yards.
Rain stopped, but I was worn out and left.
Neighbor has a 25 acre field on way home so I Scanned it. Rain had stopped and I spotted a Coyote maybe 200 yds away. Looked my way and kept on messin around. I am Right in Front of Neighbors house about 100 ft away. I eased the Geo out in the field to get out of neighbors yard...running Lateral to the Coyote and it Laid Down and put his head on its Paws. 10 minutes of waiting for it to stand up....can't wait any more and Fire. I see it Spin and disappear.
I just drive home because I didn't want to cause any more disturbance by shining Lights around.
Came back this morning and it's out there DRT.
Some folks hate on VMax but I think they are the Best. Or Bestest.
I don't have a Thermal, just a decent NV with a Real good IR light.