This is John's Viper that has killed many 1,000 yard praried dogs with the 105 A-max. At a grand plus, they don't crawl off when hit by a 105 A-max.
My trusty Post Master taking a few shots with John's 1 K plus Long Range Prarie Dog vaporizer.
VIPER DROP PORT--Put this one in your will for me John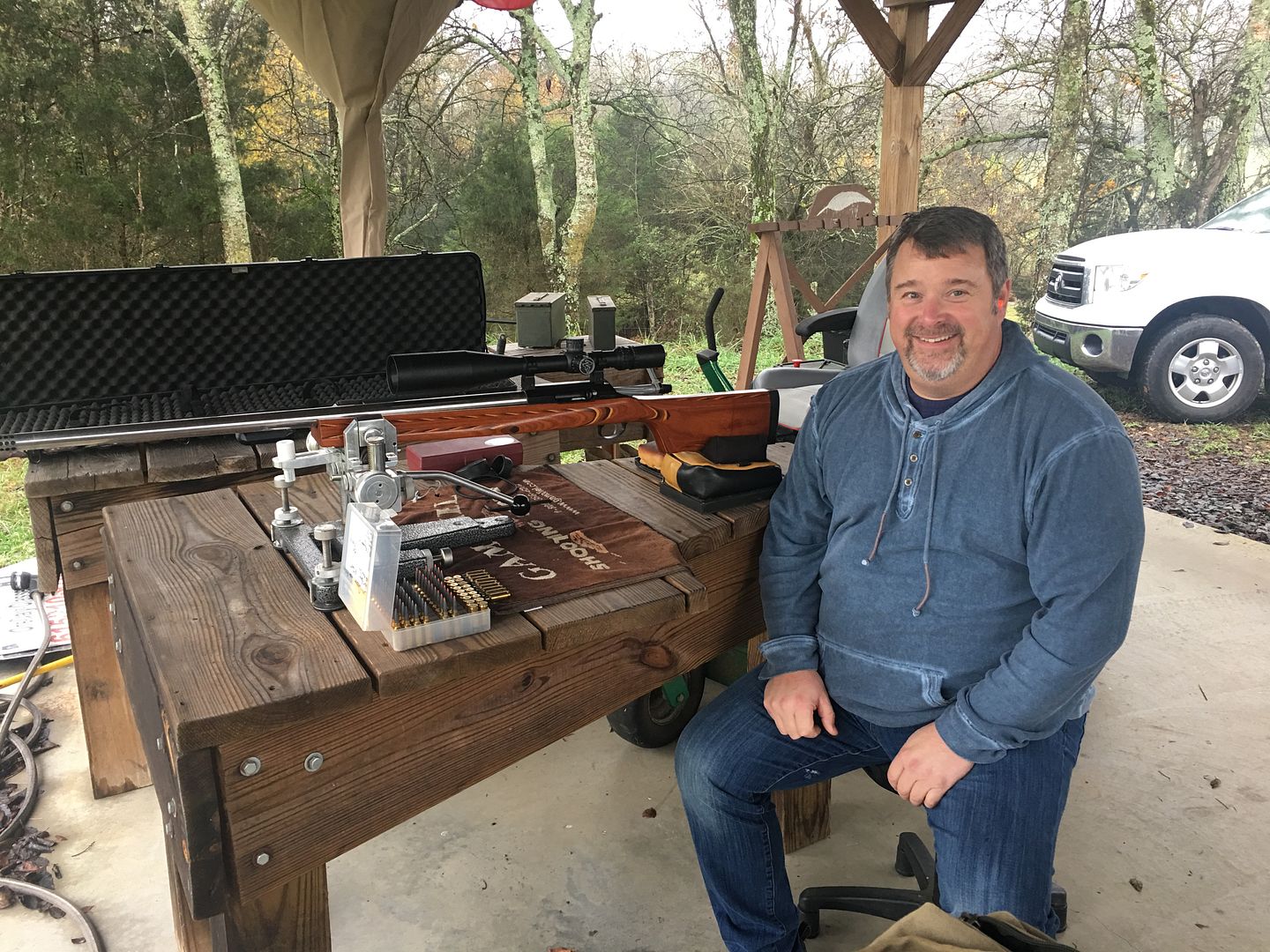 Kruzan demonstrating the virtues of a DROP PORT to a, well not quite a "novice"!!!!!!!
You never know who may drop in at the DOME!