Yeah, I know that Dean has MoBetter damcows, but you gotta admit that i have trained mine to Line Up better.
These are Charlois Angus cross and Angus. Better known as just plain Damcows.
And his scenery is better than mine too, but everything is a trade off.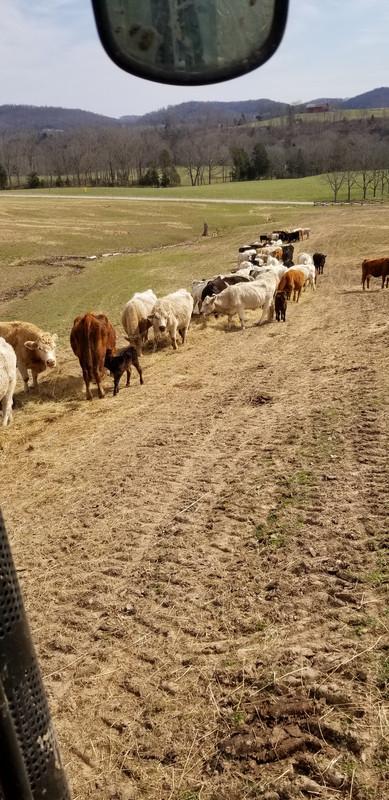 Fields here are really rough shape due to the wettest, muddiest winter i ever saw.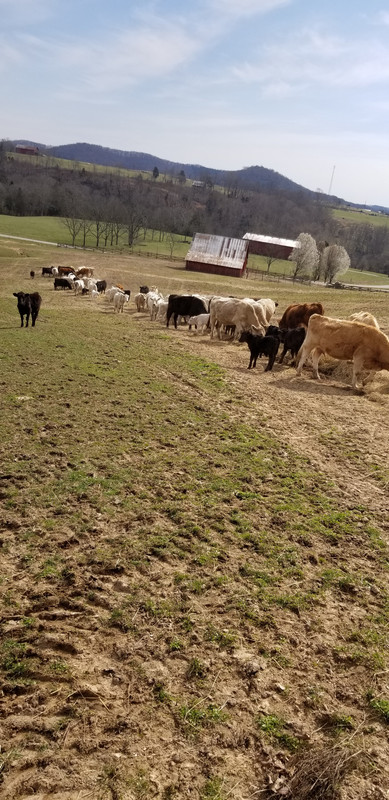 If you look at the top of the photos, you can see another Barn and greener grass....that's where Otis the Kat and the rest of my Damcows lives.