Her 12 year drought is over. A friend took her to a spot where he saw a bunch of does last week and the owner needed a few shot. I went along to gut and drag.
About 3pm a fawn came out and my buddy passed hoping for bigger. Soon after a doe came out alone below us. Got mom on a rest on a rock and she let the model 7 eat. Dropped in its tracks. She hit a tad high and caught the spine.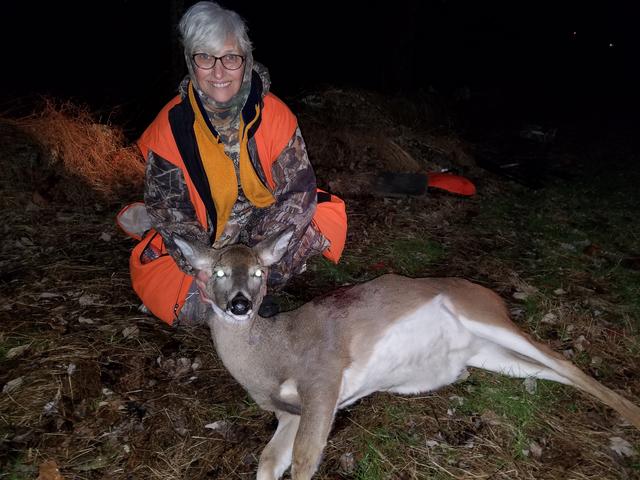 Not 5 minutes later a doe and fawn came out up at the top of the field. My buddy lined up and fired. We looked and found red muscle blood, but no deer. He had his 260 dead on at 50 yards and held high on the first ballistic circle at a deer that was about 130 yards away. My ballistic chart says he's about 2-3" high at that range, plus the 8 or so inches of holdover, he had to have skimmed her back. While looking for the deer we came across a nice 8 point that had the ass eaten out. Somebody must have shot it and it got away from them. What a shame. Big bodied deer went to waste.