Yesterday we had the old Dead/Dying Sycamore tree in our front yard cut down. I actually paid money to get some guys with a bucket truck to do the job, but I drug off all the limbs and debris with my tractor.
The tree measured 56 inches in diameter at the cut made about 4 feet high off the ground. 4 feet 8 inches.
I had a photo made about 1920 of the tree behind my grandpa, and it was a big tree then. Apparently he nailed a gate to the tree at some point (he died in 1930.)
Looking inside the hollow trunk, you can see a large gate hinge, with the tree grown around it. I assume this is what led to the inside decay as I have seen this happen before.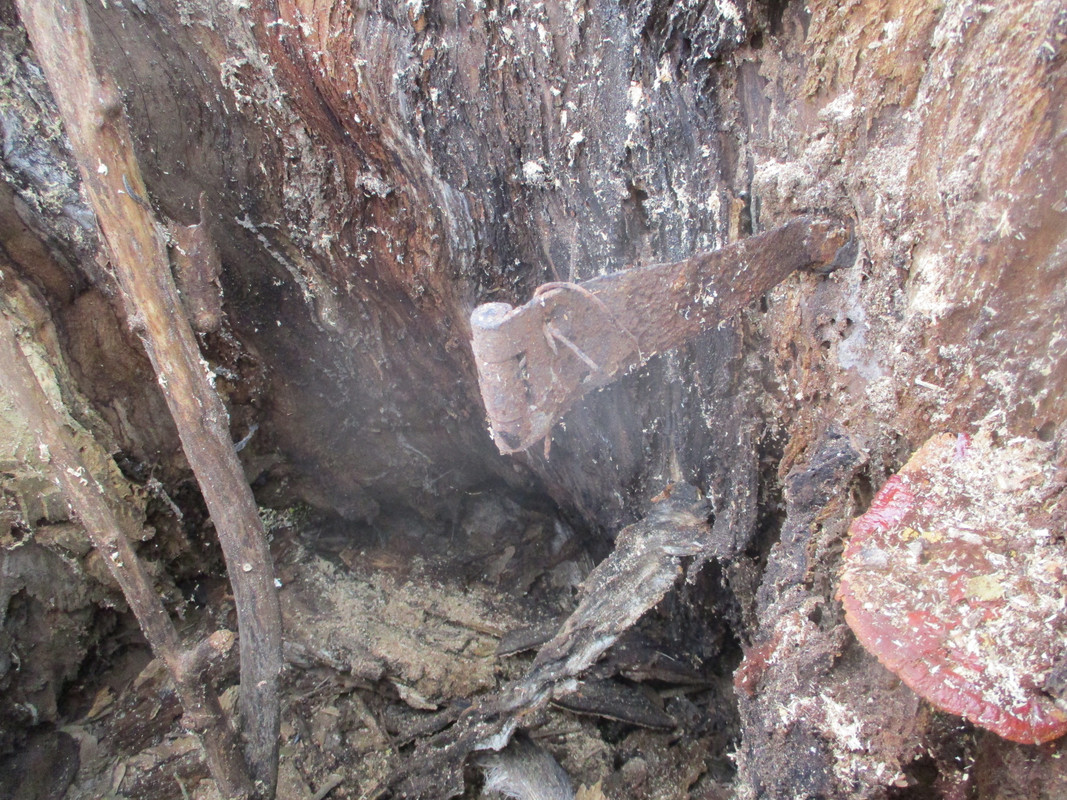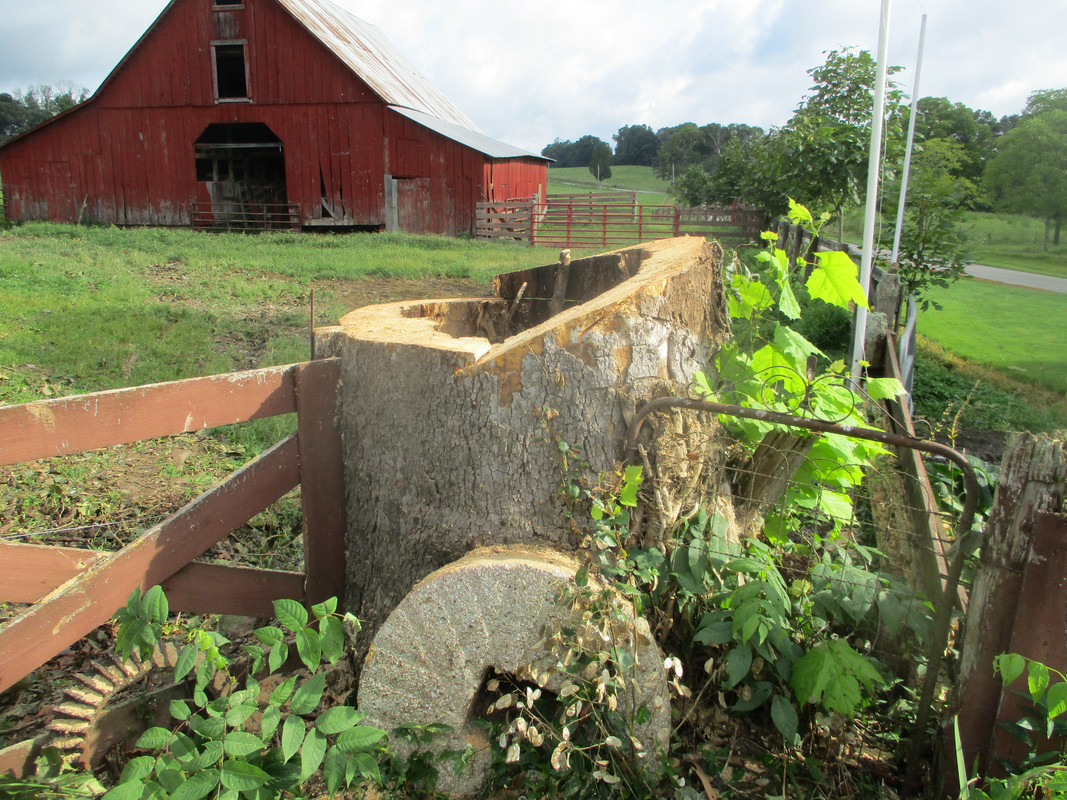 The center part of the old barn was built just after 1903 and it really needs repair. Damcows are tough on barns, they tore half the side out of the lower shed while I was gone to Montana. It originally had a Glass window in the top in the front...