Tyler is back from the sandbox (Qatar) and had some bonus money burning a hole in his pocket. He came in the shop today to see what he could get. Tried out a few AR's then noticed this beauty hanging on the moose horns.
Ruger Precision Rifle in 6.5 Creedmoor.
He decided on a Vortex Viper PST Gen 2 FFP 5x25x50 scope we had, but I talked him into letting me get it on our dealer program at half price.
I'll get that ordered on Monday. Gonna be a sweet setup. We put on a Nikon scope for now. Might try to run to the range tomorrow afternoon to sight it in and stretch it out to 800.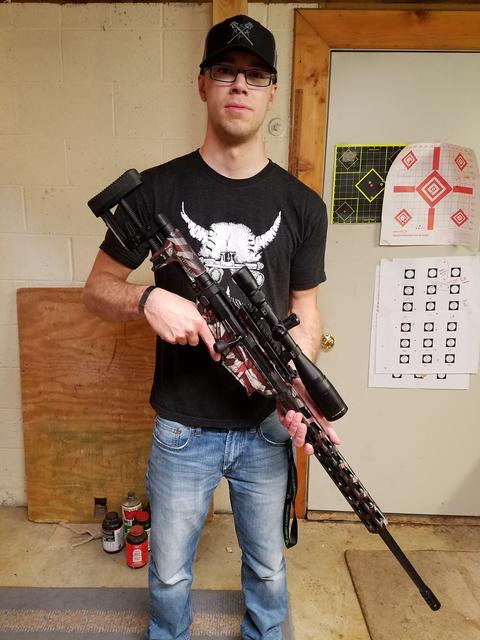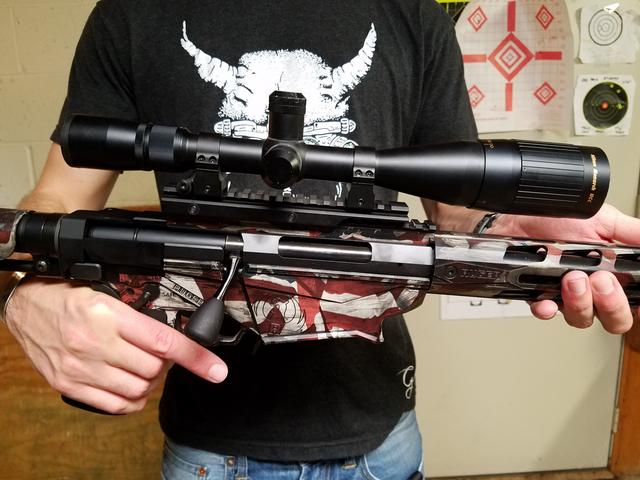 Boy's gonna cost me money though. Now I'm going to need to buy dies and bullets.