Voldoc must be "reigned in" or something.....haven't heard from him since he returned from the PD Safari. Could be all those photos of him terroriozing every waitress from Tennessee to Colorado.
We did actually get around to shootin Prairie Dogs. The winds were really tough on the 1000 yard boys, but I had the best trip ever killing them 97 yards at a time (10 at 100 equals 1000 for me). I am more interested in the VMax Splatter and "Whump" on my limited budget chasing them at 1000 yards.
Here is one of our set ups on the prairie.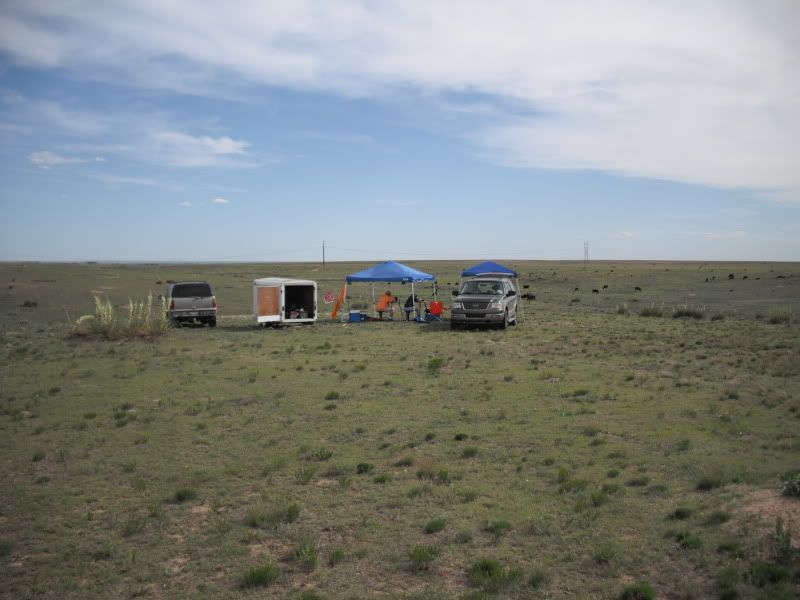 Closer look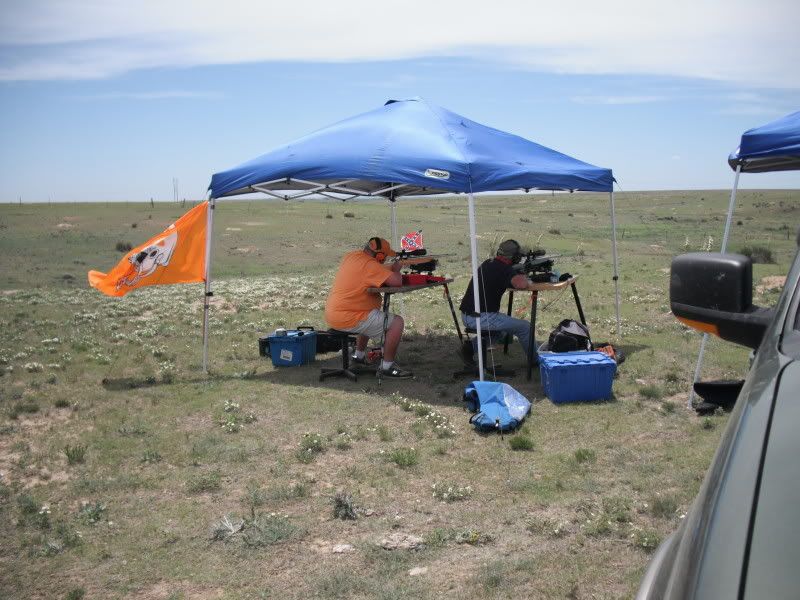 Here's a victim of a 50 g VMax (223)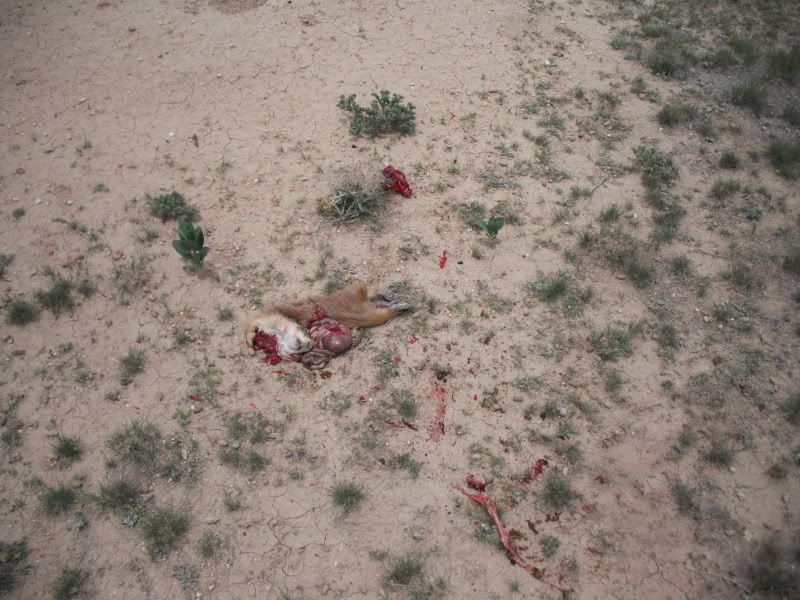 Mr Kruzan (1000 yard expert) and the Voldoc at the tables going looonnngg range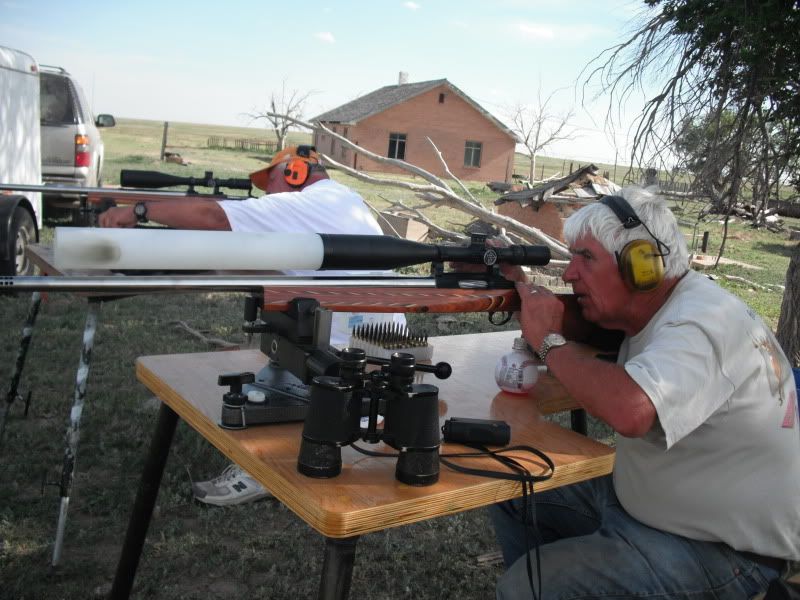 This one guy lost his head over a 50 G VMax from at .22BR by Mot Yelrom. The other reconizable part of the body was 11 yards away.
I found this thing lying on the ground with some .17 holes in him; someone said that the Colorado Rattler Season is not in yet, and I wouldn't want to violate anything.
I'm Done....maybe Voldoc has some more info....if he can get un-reigned.