Went to South Dakota this week and shot prairie dogs for four days, the last couple days the temperature was in the 90's so tried to shoot from under the open hatch of the SUV to stay in the shade. Have been using the same low folding aluminum chair to shoot off of with shooting sticks for 30 plus years. This spring hurt my leg muscle when I fell off the bottom step of a 8 foot ladder. Had a hard time getting off the low chair so am ready to go for a higher senior model. Borrowed a higher folding chair the last couple days and that worked better.
Must of been a good year for young prairie dogs the family's were large and plentiful. Shot at a few different private ranches.
Only took one picture in 1891 a crew put quartzite state boundry markers every half mile for 360 miles between the boundry of North Dakota and South Dakota. This one was also used as a fence post in a small dog town.
Brought 6 rifles along and ended up shooting 5 of them AR 15 223 had some chambering problems with so switched to a Rem 700 223 ended up shooting 1000 rounds of 223 50 grain v max, about 500 rounds of 204 Ruger out of a Savage bolt action with heavy fluted stainless barrel, Rem 700 22-250 that I shot very little the trigger was at 4 lb pull and off wobbly shooting sticks I need a lighter trigger pull. When I got home I adjusted the set screws on the factory trigger and got it down to 2 lbs. Savage bolt action 17 Rem shot about 200 rounds. The shooting was better than normal and actually used most of the ammo I brought along, always am optimistic on what to bring just in case.
Added, with the abundance this year of big groups of little PD's bunched together on one mound in the upright postion did have alot of doubles and some triples by just waiting a bit for them to line up.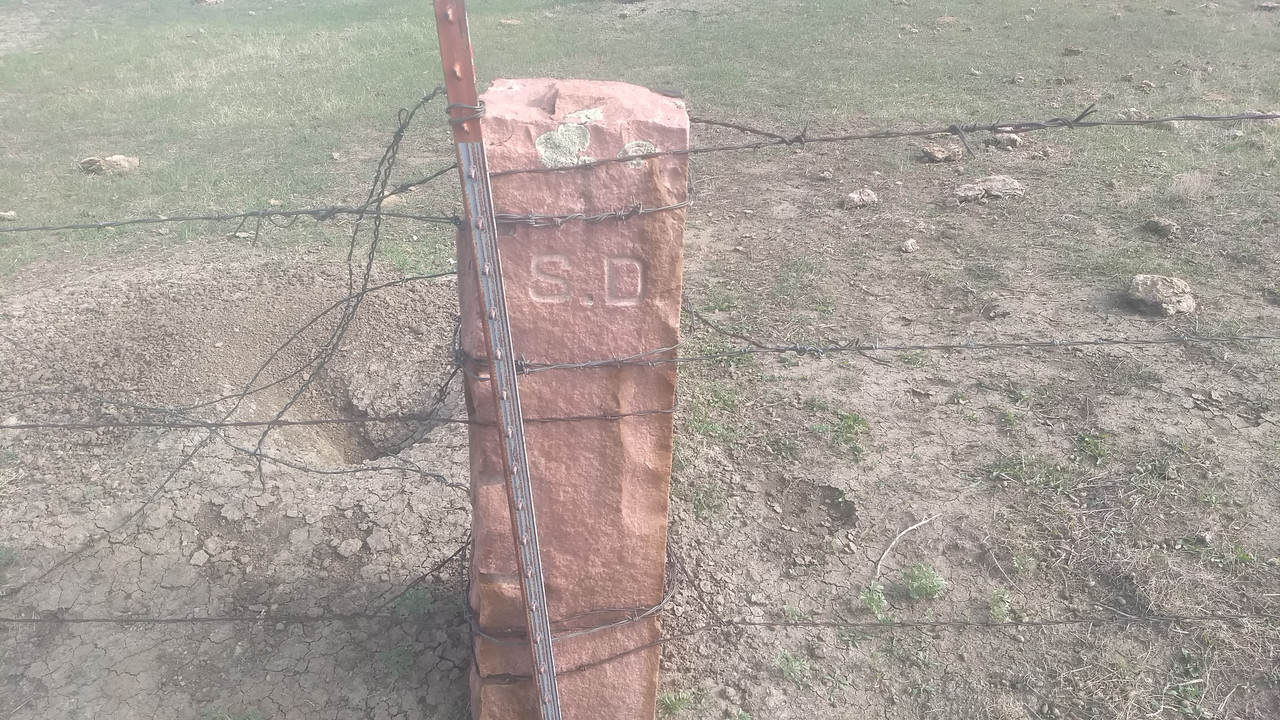 I did take one carcass pic this year that I found on the phone 50 grain v-max 223 Rem 700