Discussion Starter
·
#1
·
Since the day was crappy and no one else made it to the shop I decided I was leaving early. Before I left though I decided to set up my AR barrel and chamber it. It went pretty well and got the headspace set and headed home. I dont have a gas hole drilled yet or a gas block so I just single fed it and manually pulled cases. I pretty much was just making sure they chambered properly and wanted some fired cases to measure.
I popped off about 10 rounds and the all measured really close and where within a couple thou of my unfired cases so I'm happy. Only thing I ran into was loading them into a mag as they were orginally loaded for my bolt gun.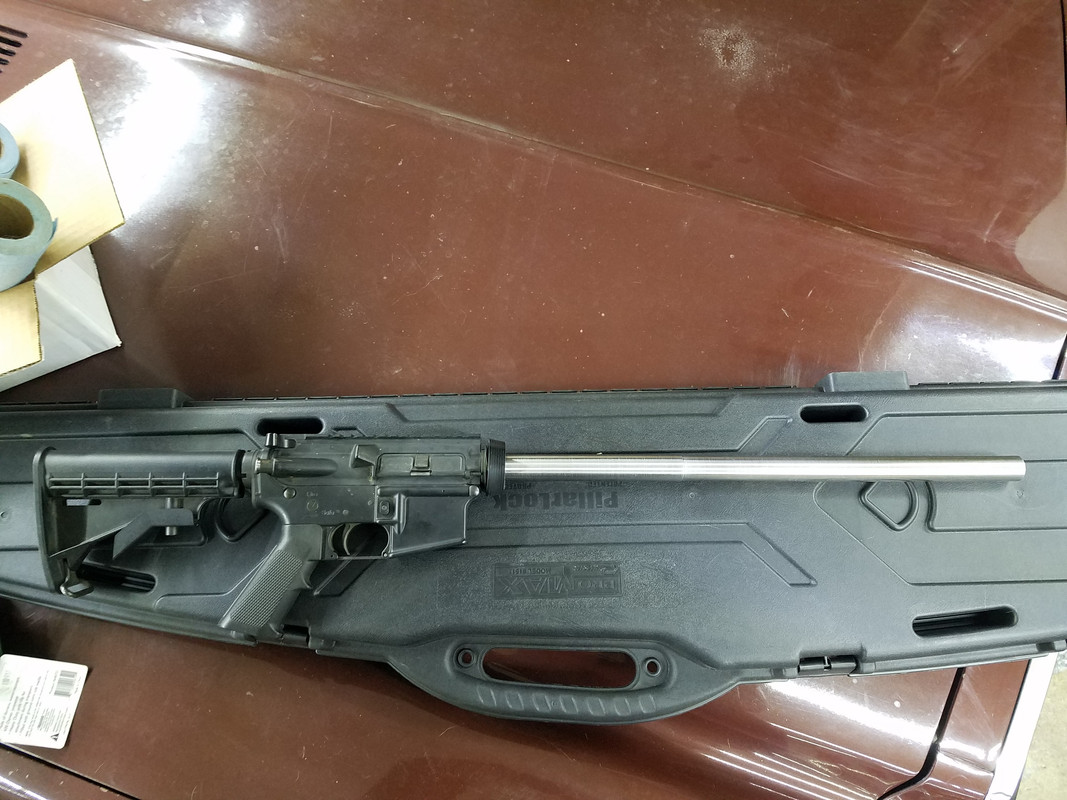 Now to get a fixed stock and decide on what length handgaurd and gas tube to buy.